Facilitamos el acceso y disfrute del mar a través del dominio del arte y ciencia del diseño de barcos, desarrollando barcos eficientes, seguros, prácticos y accesibles para la mayoría de curiosos y de apasionados del mar.
We facilitate the access and enjoyment of the sea through the mastery of the art and science of boat design, developing efficient, safe, practical, and accessible boats for most curious and passionate about the sea.
LABORATORY
Where we mix, rehearse, observe and create. It allows us to accelerate the use of the most modern technologies, developing and making them more and more useful for the nautical sector.

AESTHETIC AND FUNCTIONAL DESIGN





Juan M. Egea
Naval Engineer specialist in materials and structures. Most working life working in the design and calculation of military submarines. IOM class sailor for 20 years, 2nd position in the 2014 IOM EC.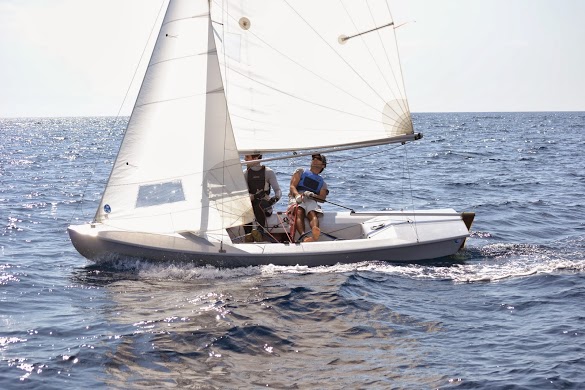 José L. Ortín
Naval Architect, master in aero-hydrodynamics at the University of Auckland. Leader of the Sailing Lab area of aero-hydrodynamics. 

Juan A.
Doctor of Education and Graduate in Fine Arts. Currently working as visual arts professor. An essential perspective in a majority team of technicians. Contributor in the Sailing Lab area of aesthetic design.
Fernando R.
Naval Architecture Degree, Laser pre-Olympic team member. Currently Finn pleasure sailor. Most working life working for nautical shipyards and dry docks. Leader of the Sailing Lab production area.